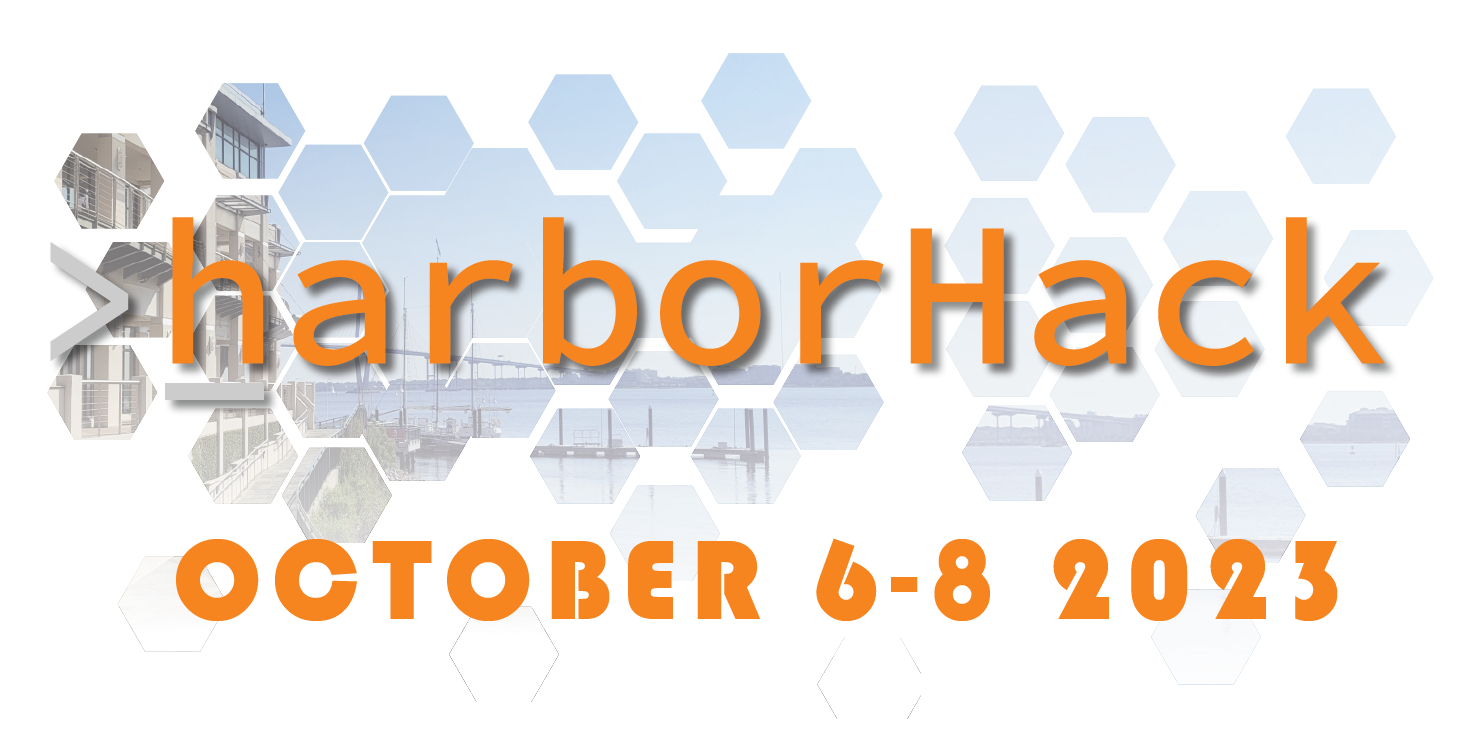 ---
CHARLESTON HARBORHACK WILL BE HELD THE FIRST WEEKEND IN OCTOBER 2023:
Friday, October 6th, 6pm-10pm - Orientation & Team Formation (College of Charleston, Harbor Walk West Auditorium)
Saturday October 7th, 9am-10pm - Hack Day (College of Charleston, Harbor Walk East)
Sunday, October 8th, 12-5pm - Submission, Judging and Awards (College of Charleston, Harbor Walk West Auditorium)
We can't wait to meet you and witness your incredible journey!
---
harborHack is a community-run hackathon in Charleston, South Carolina. It is co-hosted by the College of Charleston at the Harbor Walk East and West buildings, located at the beautiful Charleston harbor. harborHack is a dynamic event where individuals from all different backgrounds and skill levels work together to develop solutions to real-world problems. This includes software developers, designers, business professionals, subject matter experts, entrepreneurs, and students. Participants often have an interest in technology, innovation, and social impact. A hackathon is like a brainstorming and creation marathon. You bring your ideas, we provide the network, venue, awards and prizes, and together, we create tech projects that are something to be proud of. Think mobile or web apps, software and tech solutions to real-world problems. We'll help you assemble a dream team, and after a concentrated but fun filled weekend, you'll have a working prototype to show off and be the envy of the community, and perhaps win an award and prize. You will also have met and worked with the best people you will ever meet.
At the beginning of the in-person event, interested participants will form groups of 2-5 people who want to work together on a project that is suggested by a team member. Participants will begin hacking the following day. Please note that teams can begin forming before the hack either in person or using the tools within Devpost, but dont worry, we will help everyone find a team on opening night! Awards and prizes await the best of the best, but the biggest reward is the experience itself. We're looking at around 80 awesome individuals coming together to help Charleston rise as a tech hub with our hackathons being an important part. It's all about learning, having a blast, and leaving your mark on the tech world. So, don't miss out – join the hackathon party, and let's make some digital magic happen! 🚀💻🏆

---
Our seasonal hackathon events: